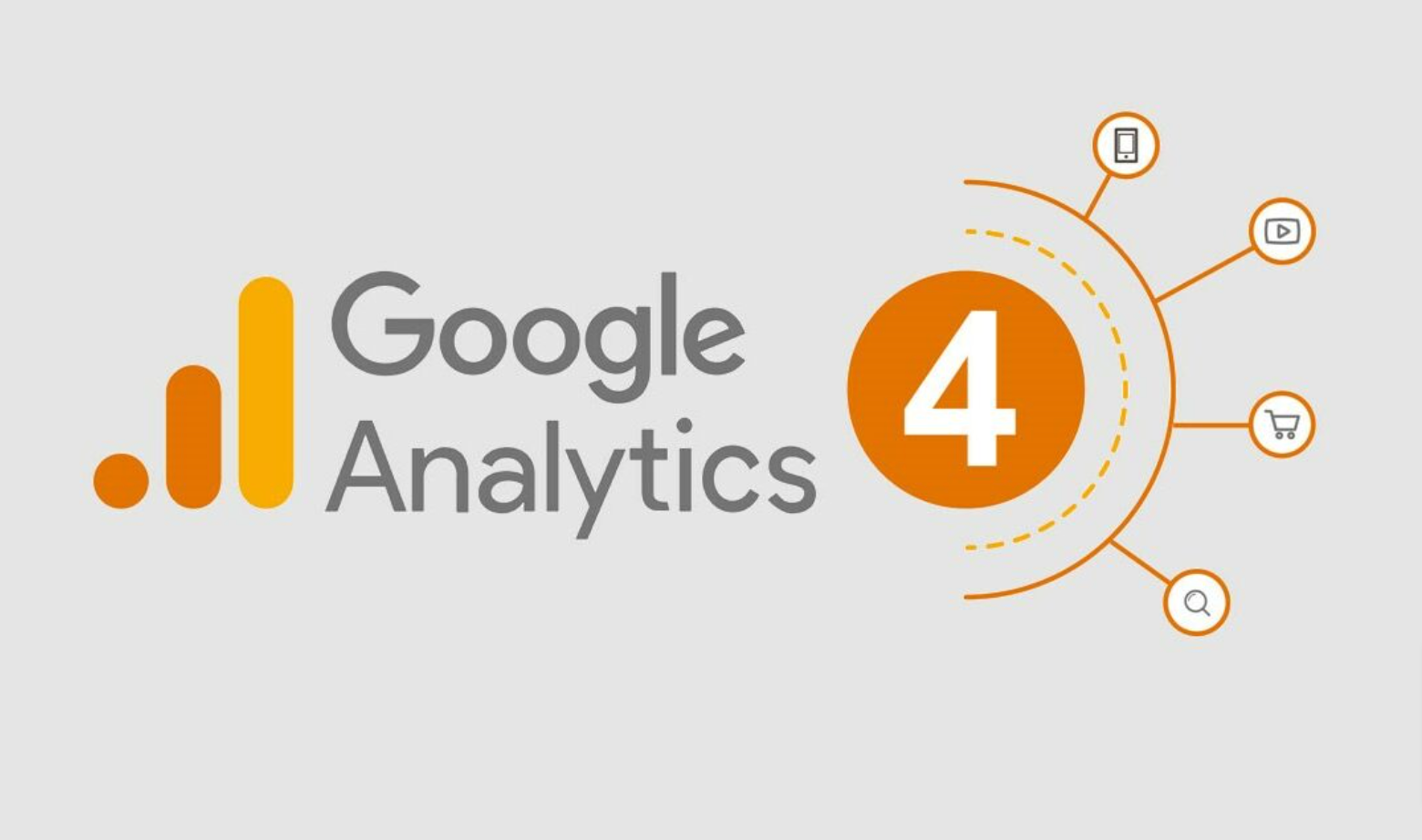 In an era where the digital world is rapidly evolving, the importance of analytics for websites cannot be understated.
From user behavior to optimizing your digital strategy, data tracking and analysis tools have become fundamental to business growth.
One tool that notably stands out is Google Analytics 4 (GA4), Google's latest iteration of its powerful analytics platform.
With its advanced features and user-centric approach, GA4 is set to revolutionize how we approach website performance measurement and data analysis.
When Google introduced GA4, I was intrigued by the promises it made: superior data tracking, advanced analytics features, cross-platform measurement, and a user-centric model.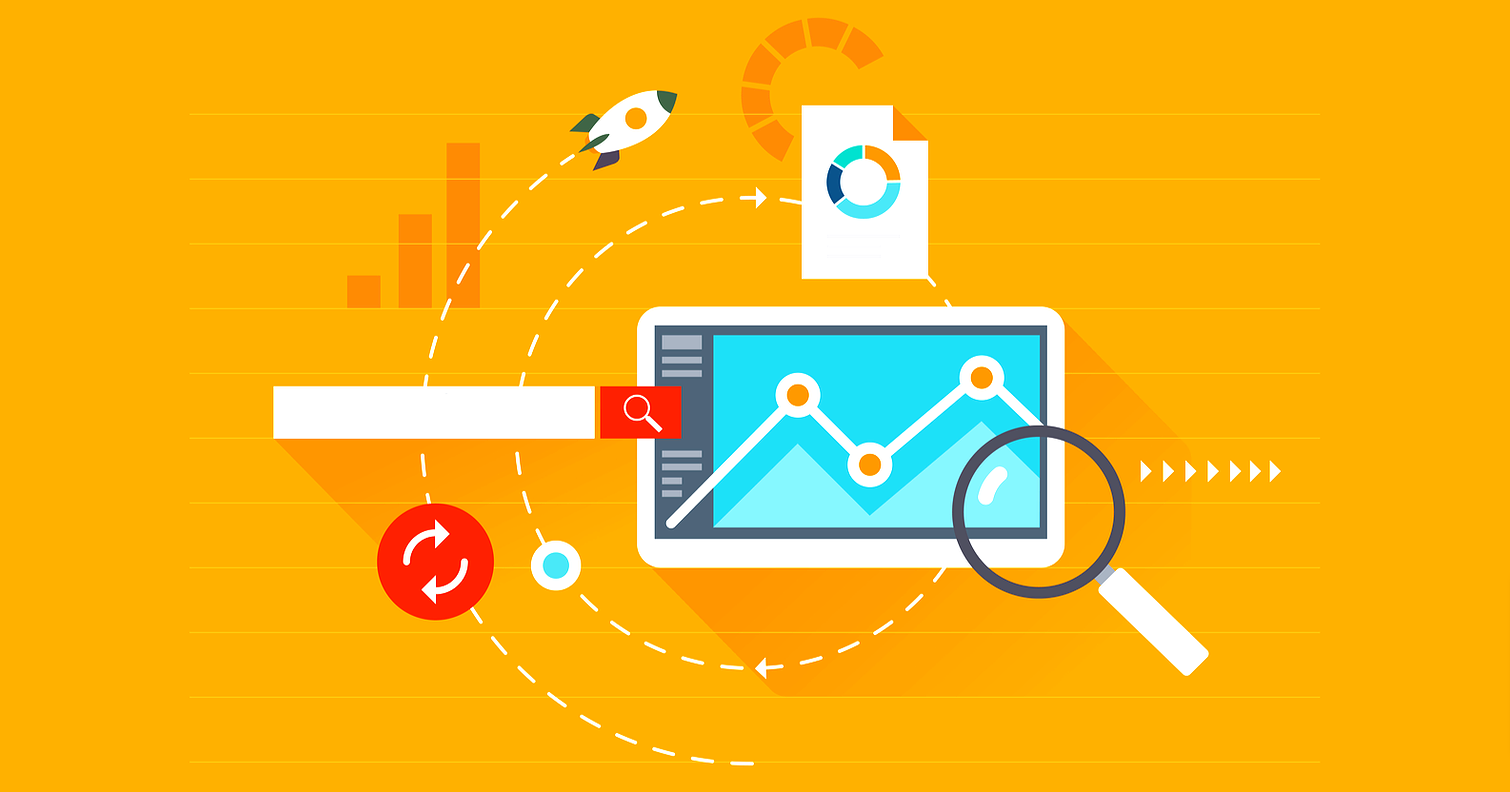 What is Google Analytics 4, and How is it Transformative?
Google Analytics 4 represents a significant step forward in the field of digital analytics.
Unlike its predecessors, GA4 provides a more holistic approach to data tracking and analysis through its cross-platform measurement feature.
This is an important advancement as it reflects the multi-device behavior of modern users and enables businesses to make data-driven decisions based on user interactions.
GA4 brings to the table real-time data reporting, creating a potent tool for performance.
One of the most significant enhancements in GA4 is its own user journey-centric data model. This data model is designed to provide more granular insights into user journeys across platforms.
GA4's cross-platform measurement was a complete game-changer for me.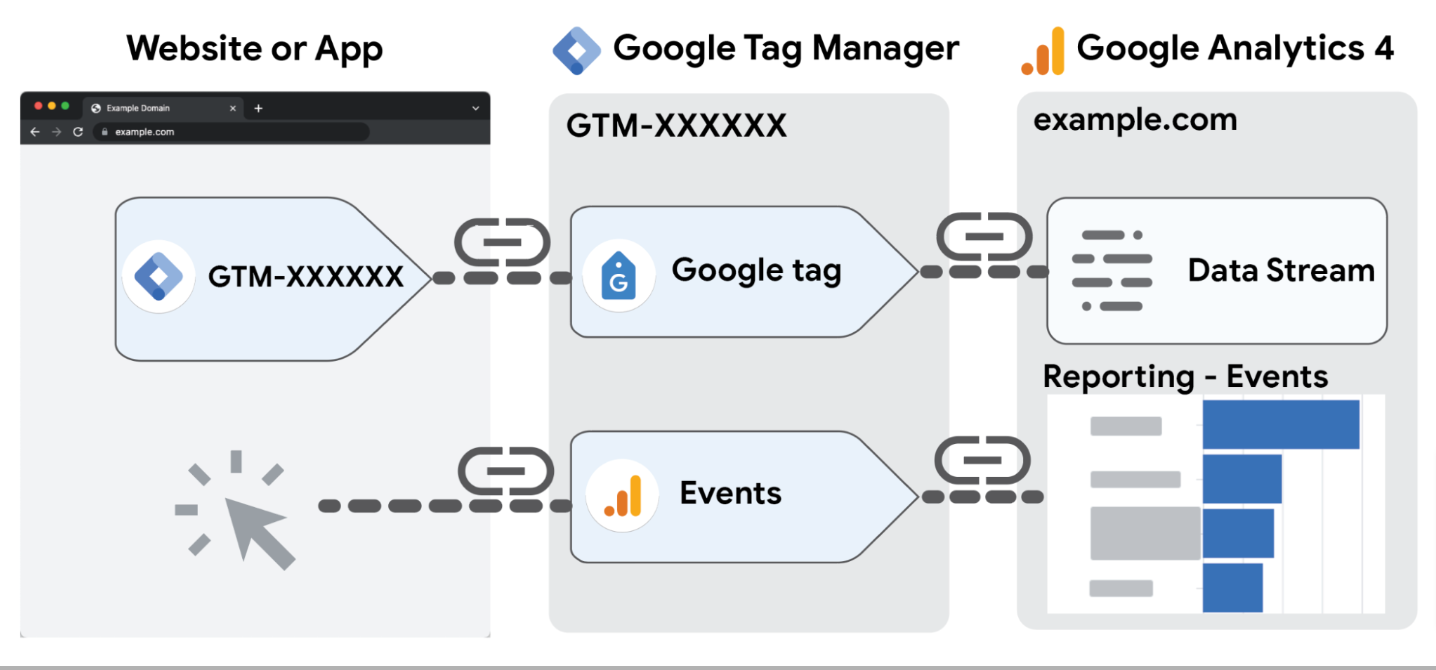 Implementing GA4: A Step-by-Step Guide to Collect Data
Setting up GA4 can be achieved in a few straightforward steps.
Sign in to Google Analytics: If you do not have an account, you will need to create one.
Create a new property: In the 'Admin' section, you will find three columns – Account, Property, and View. In the 'Account' column, click on the 'Create Property' option.
Choose GA4 as your property type: When setting up your new property, you will be asked to choose the property type. Select 'GA4' from the available options.
Enter your Web Stream details: Web streams represent different sources of data. Enter the relevant details for your web stream, and then click on 'Create Stream'.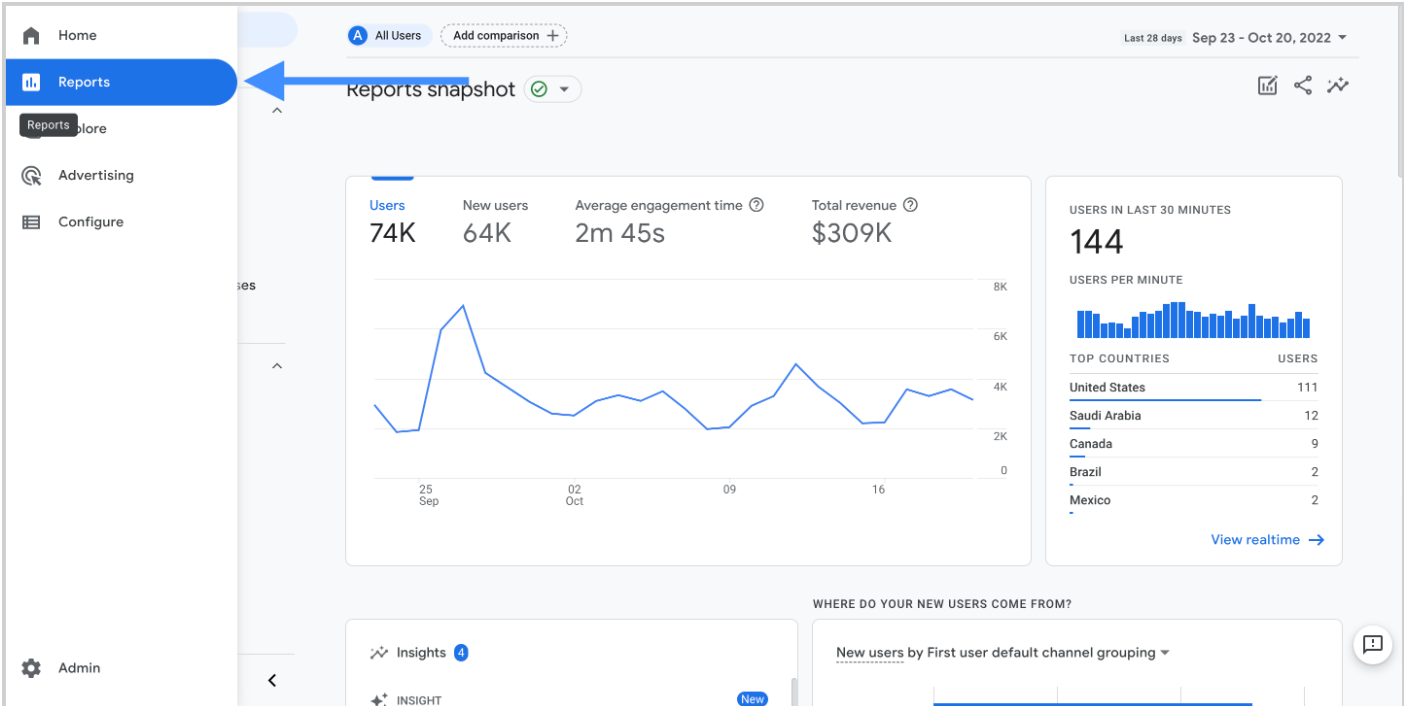 Maximizing Website Performance with GA4 for the Customer Journey
As a digital marketer, being able to adapt quickly to changing trends is essential. The real-time data report feature in GA4 gave me the agility I needed.
Tracking user behavior across different devices: With the various devices users can access your website, tracking user behavior across different devices is important.
GA4 allows for cross-platform measurement, providing you with a complete and unified view of how users interact.
Predictive analytics and machine learning: GA4 uses advanced machine learning algorithms to offer predictive analytics.
Automating insights: By automating the process of insight generation, GA4 saves you time and resources that can be used in other critical areas of your business.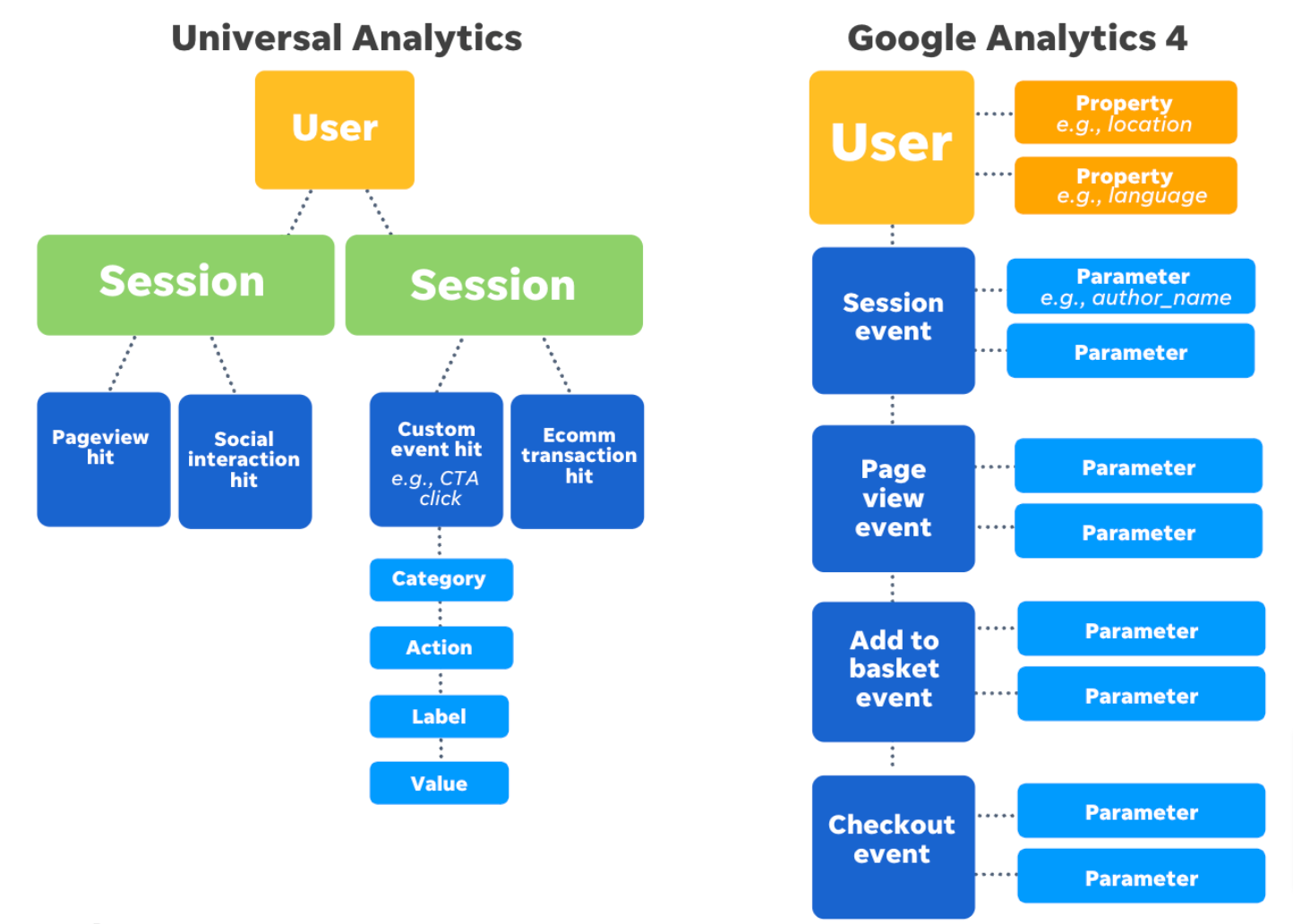 GA4 vs. Universal Analytics: Choosing the Right Tool for Your Business
While Universal Analytics was the industry standard for years, GA4 introduces a date range and new features that position it as a strong successor.
However, the choice between GA4 and UA will depend on factors regarding your customer journey, specific business and client needs and the nature of your app, digital presence and customer journey.
One of the key distinguishing features of GA4 is tracking users across platforms.
This cross-platform capability provides a more comprehensive view of user behavior, which can enhance data-driven decisions.
GA4 also offers features like enhanced e-commerce tracking and audience segmentation. Enhanced e-commerce tracking is a powerful feature for businesses that operate online stores.
By segmenting your audience based on various characteristics like demographics and behavior, you can tailor and focus your marketing to address different segments, thereby improving engagement and conversion rates.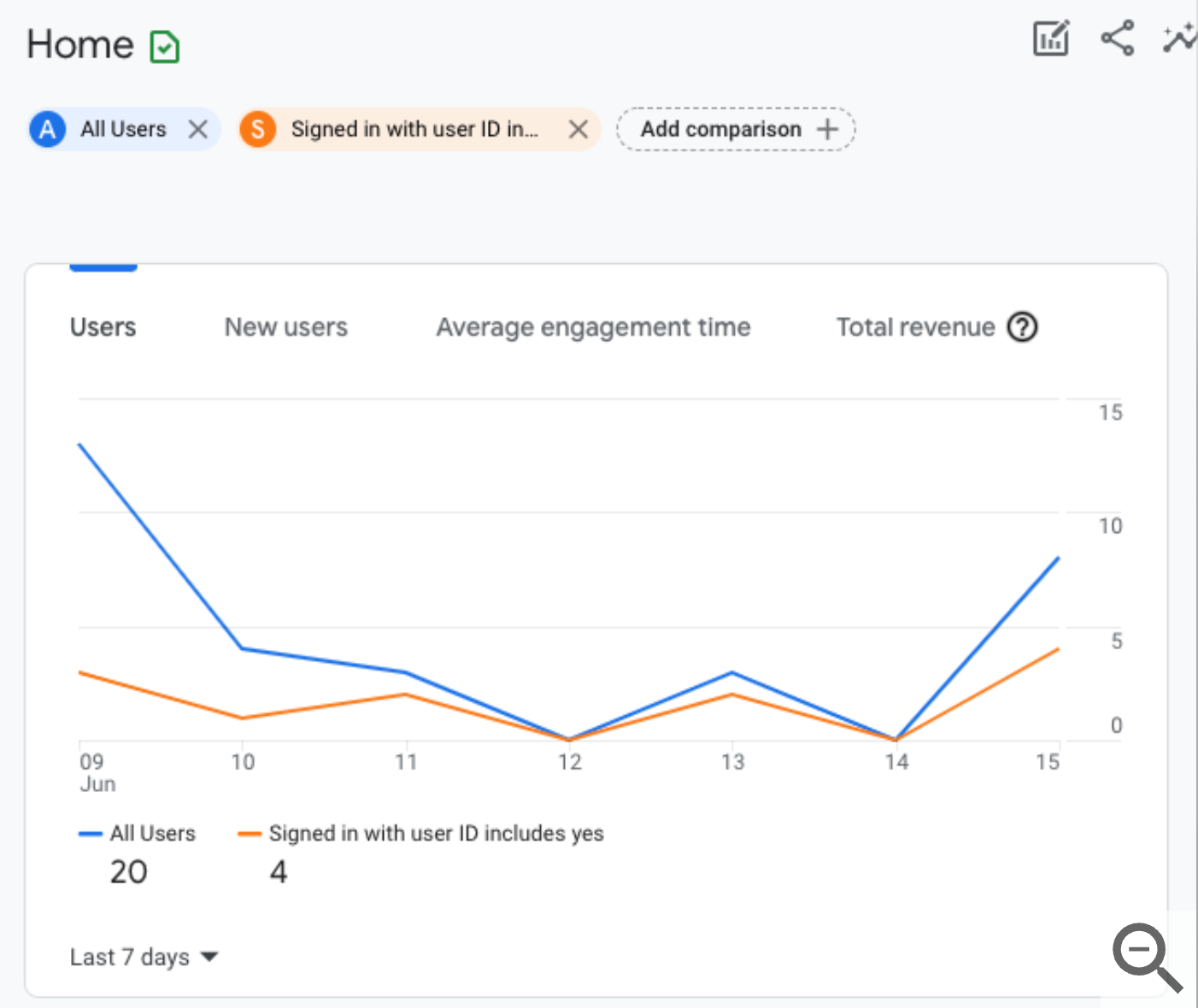 Leveraging GA4 for Data-Driven Decision Making
One example of the primary benefits of GA4 is facilitating data-driven decision-making.
The robust reporting capabilities of GA4 enable you to visualize complex data in an easily digestible format. This makes it easier to understand your data and draw meaning from it.
GA4 also allows you to track and report on key metrics related to user engagement and conversion. These metrics and reports can help you identify areas for improvement.
GA4 can provide you with a deep understanding of users behaviors.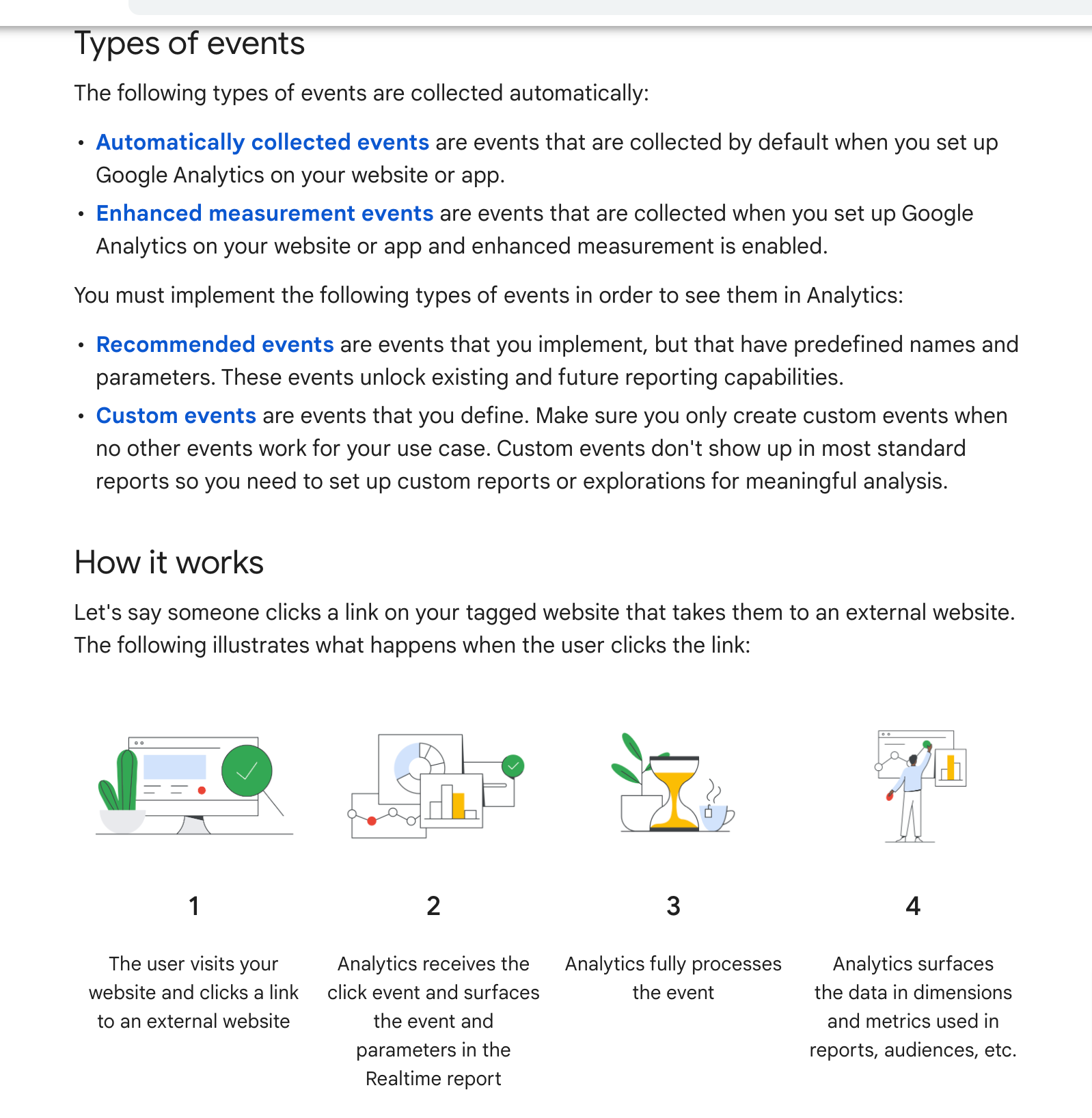 Unlocking User Insights with GA4 Event Tracking
Event tracking in GA4 allows you to measure and report on specific events and app interactions that users have with your app and content.
To implement event tracking in GA4, you simply need to create a new event within your GA4 property and define its parameters.
Event tracking technology can provide a wealth of information about how users interact with your apps or website. This information can be used to improve your UX and increase engagement.
The event and conversion tracking in GA4 has been phenomenal in my experience.
It gave me the ability and flexibility to define user journey and track valuable user interactions specific to the businesses I was working with.
GA4 Conversion Tracking: Monitoring and Optimizing Your Goals
Conversion tracking in GA4 is another powerful feature that allows you to monitor and measure specific actions and events that are valuable to your business.
These could include actions like making a purchase, filling out a form, or signing up for a newsletter.
With conversion tracking, you can define and measure these valuable actions as conversions and track them across all channels.
This allows you to see which aspects are driving market conversions.
By monitoring and analyzing your conversions and identifying the elements that drive these conversions, you can continually optimize your digital strategy and services to improve your conversion rates.
Unlocking Valuable Insights with GA4 Data Analysis Techniques
GA4 offers a range of advanced data analysis techniques that can provide valuable insights into behavior and website performance.
One of these techniques is funnel analysis in GA4.
Funnel analysis allows you to visualize the steps users take before converting.
Another powerful analysis technique offered by GA4 is user behavior analysis.
By tracking and analyzing how users interact with your website, for example, you can identify patterns in behavior that can inform your optimization efforts.
With GA4, you can also track key user engagement metrics such as session duration, bounce rate, and page views.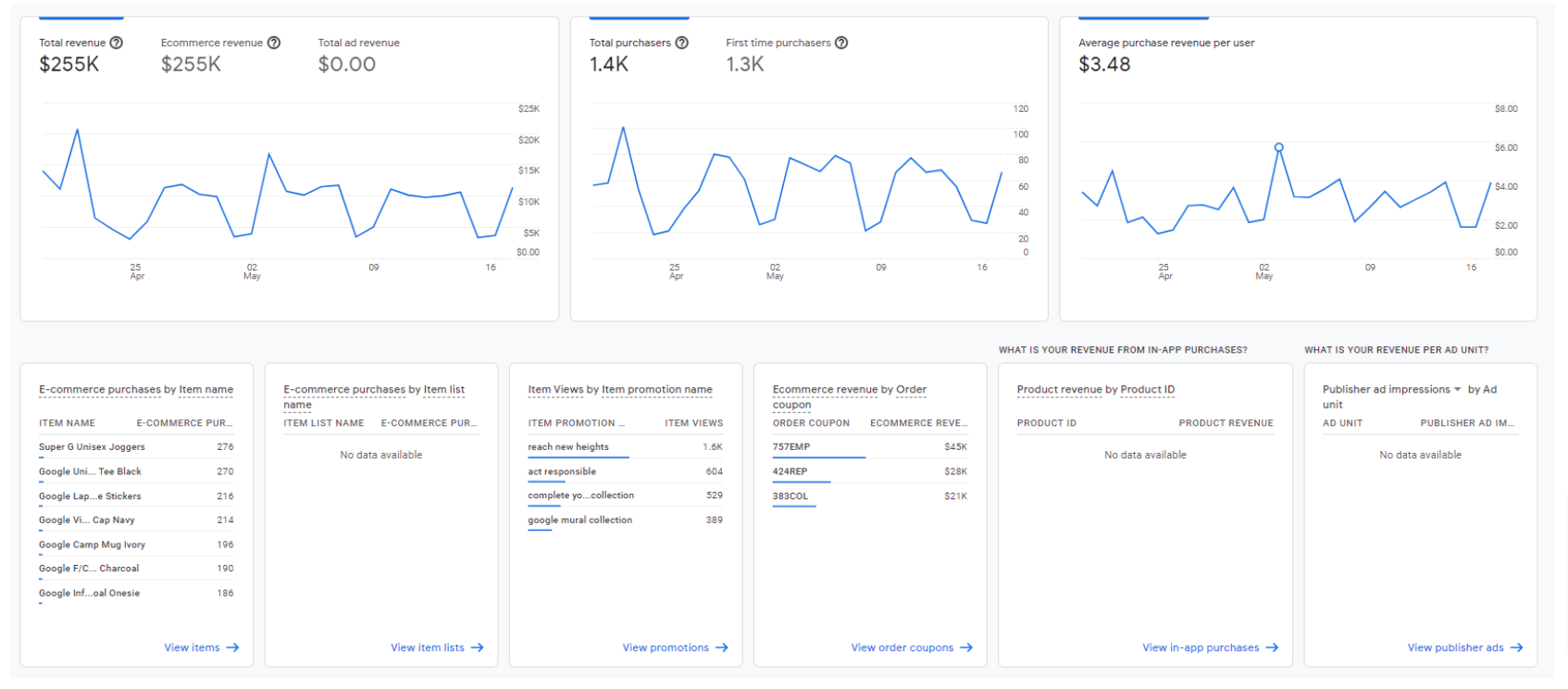 Powering Your E-commerce Business with GA4
For e-commerce businesses, GA4 offers a range of features designed to boost sales and revenue with customers.
One example of such a feature is enhanced e-commerce tracking in GA4, which allows you to track interactions with your products and market across channels.
With enhanced e-commerce tracking, you can analyze metrics like product views, add-to-carts, and purchases.
This can provide valuable insights into product performance, services, market, and purchasing behavior, allowing you to optimize your product offerings and marketing to increase sales.
GA4 also offers robust features and reports that allow you to monitor and analyze your e-commerce campaign performance in detail.
For my B2C clients, the enhanced e-commerce tracking in GA4 has been transformative.
Real-Time Data Reporting Technology in GA4
Real-time data in GA4 allows you to monitor client interactions, events and sessions as they occur.
This allows you to see how users are interacting with your content, determine which pages are most popular, get feedback and even track conversions as they happen.
For instance, if you see a campaign or page is getting a lot of traffic but has a high bounce rate, you can investigate and make necessary improvements to improve engagement and reduce bounce rate.
Audience Segmentation in GA4
Audience segmentation in GA4 allows you to divide your audience into groups based on the complete user journey and various characteristics of users, such as demographics, behavior, and more.
This can be a powerful tool for tailoring your site, content and marketing strategies to different audience segments.
Knowing the characteristics and behavior of different audience segments, you can create personalized experiences for each segment of interest.
This can lead to increased engagement, improved user experience, best results and higher conversion rates with prospects.
Personalization is king in today's marketing world, and GA4's audience segmentation capabilities have been instrumental in this regard.
It allowed me to divide the target audience into various segments based on their characteristics, values and behavior.
Harnessing the Power of GA4 for Business Growth
In the digital age, making data-driven decisions is crucial for future business growth.
Whether you're an e-commerce business looking to increase sales, a blogger aiming to boost engagement, or a corporate website looking to optimize user experience, GA4 can help you achieve your goals.
My journey with GA4 has been incredibly rewarding.
It has not just been a tool, but a companion app in my digital marketing endeavors, helping me and my clients achieve our goals.
As a digital marketer, I wholeheartedly recommend GA4 to anyone looking to make data-driven decisions and elevate their digital strategy.