If you have ever used Wix, Squarespace, GoDaddy, Weebly, or Shopify- then you know why they exist: WordPress can totally suck.
These website builders lean into the gigantic demand for a quick, easy, and DIY website.
Before I used WordPress and before I had ever built a website, I too saw the ads for easy drag-and-drop editors, beautiful template libraries, and seamless color palettes.
In response, I built a ton of websites…
I built websites for myself, for others, and I would spend days customizing, writing copy, and publishing it live.
Then, I found myself in the world of digital marketing.
And the gold standard is, evidently, WordPress websites.
So I went online, and I searched for themes because that's a separate process, I learned.
Boy, did I pick the wrong WordPress theme.
Weeks!
Weeks I was spending trying to piece every bit together-and it was still breaking.
Disappointed that I couldn't master the apparently complicated process of creating a WordPress site, I gave up and moved on.
Next, I got the push I needed- I had a client who wanted to update their WordPress site.
The best way to learn is to get uncomfortable right?
So I tried again- this time with the free, plug-in-play theme by Astra.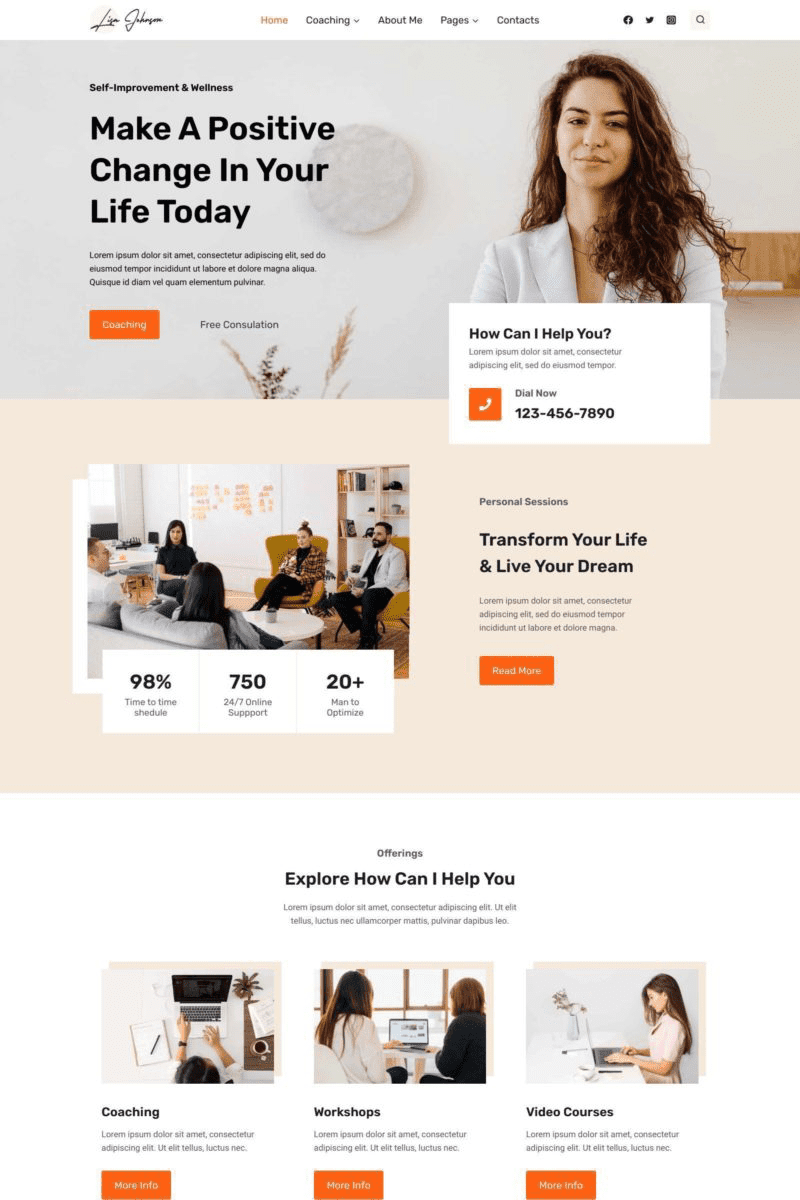 And, to my relief, It was easy to customize, design, and, yes, what everyone forgets- easy to format for mobile devices!
But it was so darn slow.
Embarrassingly slow.
Like, what are they gonna do with this dinosaur load time kind of slow.
But it wasn't just the speed, everything took extra effort than what I was used to with the other drag-and-drop website builders.
It seemed like there was always something breaking with this oh-so-special Astra theme.
Again, I was thinking- why is this so hard?
Then, I really got into blogging and ranking content.
I was already in paid search, so this was the "free" side of the SERP.
Which means instead of money, you need to put extra effort, time, and strategy into copy, creatives, SEO, publishing, indexing, and ranking your site on Google.
I found the Kadence theme and blocks to solve my supposed WordPress issues, not just with the website build but also with speed, customization, and ranking capabilities that are necessary to be competitive.
So I learned that it wasn't WordPress I hated, it was the theme! And the blocks, really.
To date, I have upwards of 17k monthly readers in under a year-having ranked for competitive keywords in my niche.
With the same drag-and-drop design capabilities that I loved with website builders like Wix and Squarespace, Kadence offers all the design features for free, plus the lighting speed and mobile responsive SEO capabilities I love as a digital marketer.
I recently performed a full site migration from Squarespace to WordPress and Kadence. As a small business owner who is not a web professional, this is no easy feat. I'd never used WP until recently and I'd been hearing more and more about people using Kadence and that it was very lightweight and easy to use. I completely agree and can confirm this to be true. My performance scores are through the roof (80+ on mobile, and 98+ desktop) for a photography website (media-rich). I've also opted to use the Pro Kadence Theme and Pro Kadence Blocks exclusively for the site. With just these 2 simple tools I've been able to create a gorgeous web design that leaves me completely satisfied with the utility and overall design flexibility.

Samuel- KadenceWP Review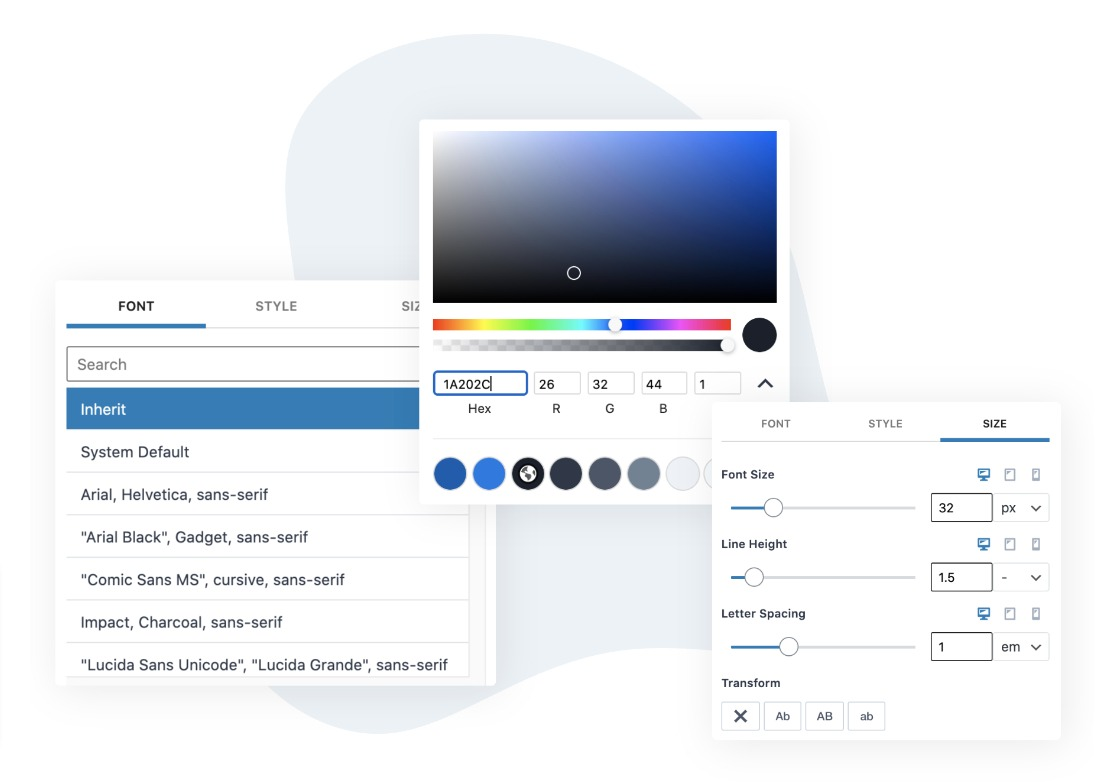 What is included in the free version of Kadence?
With the free Kadence theme and blocks, everything you need to create your website is included! From starter templates, pre-designed page sections, layout customization options, global colors, blog post categories, features, and more!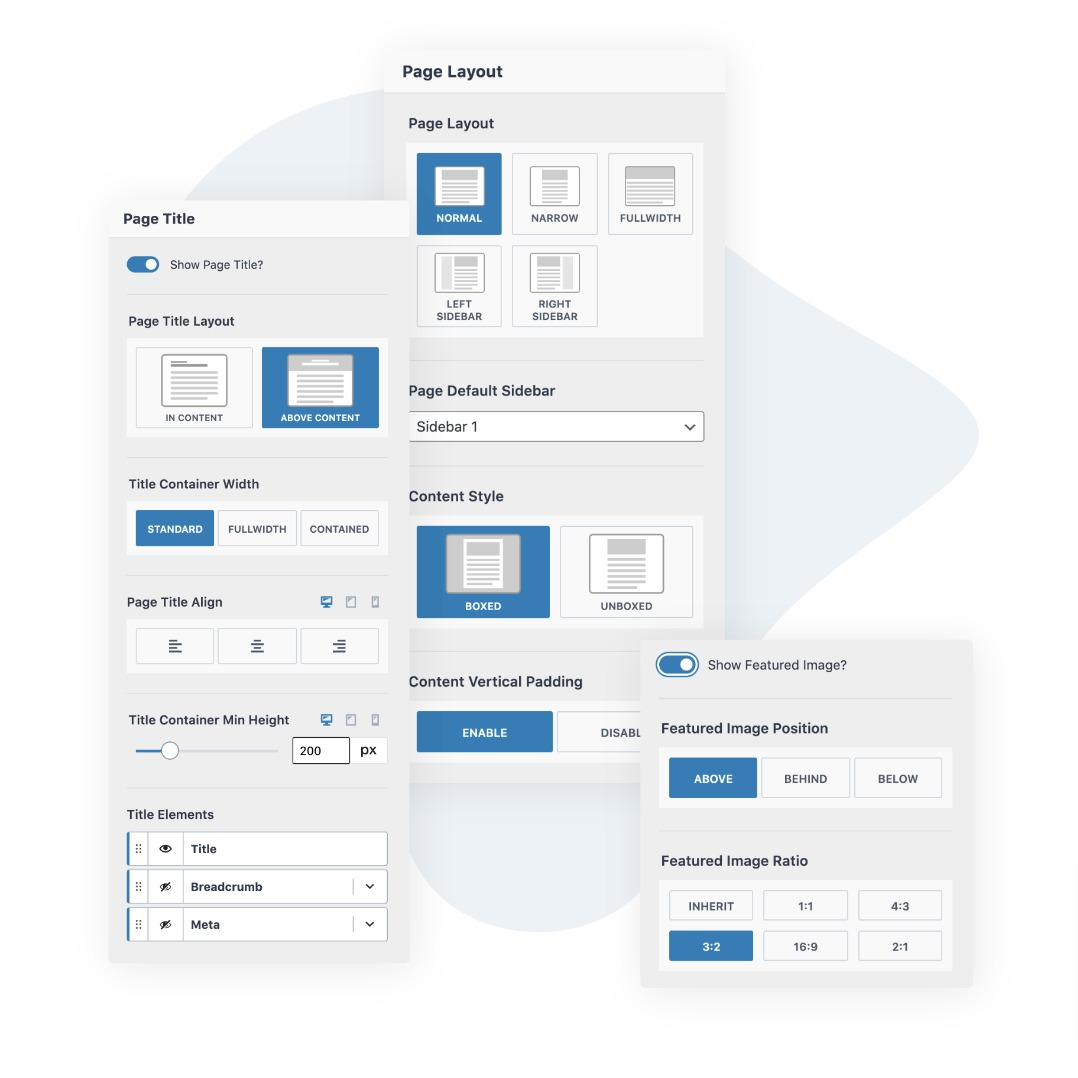 Do I need to purchase anything to use Kadence themes?
If you create WordPress websites as a professional, you can benefit from the pro version that includes child themes, cloud storage, and other features to support your business.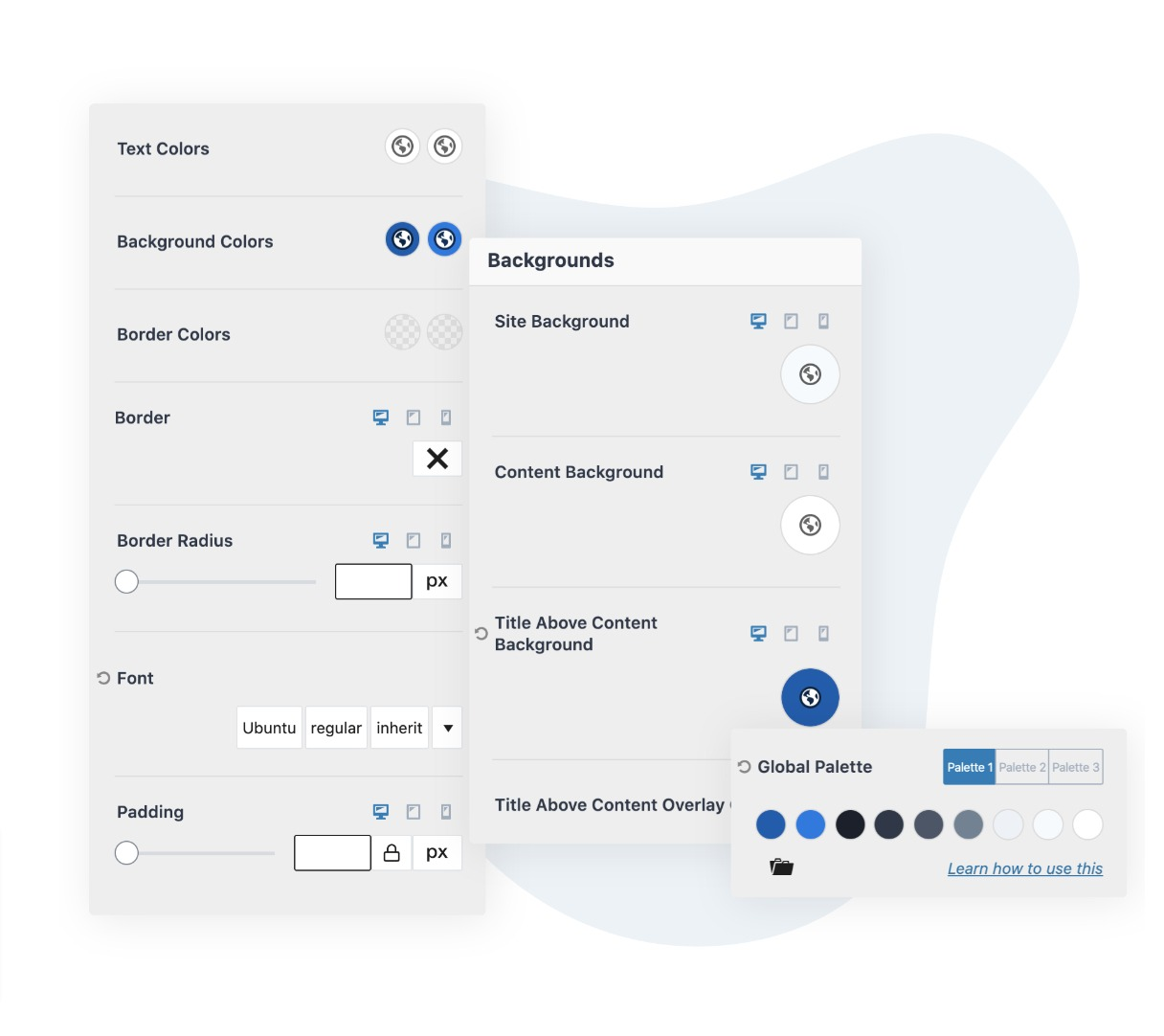 Websites Using Kadence
According to Kadence, they power the websites of over 200,000 companies!
From the city of Missoula, Montana, the brand states:
"As a brand, we create clean and professional class WordPress themes that help everyday people create beautiful websites. Our name is simply a different spelling of the word "cadence" which means "a rhythmic flow of a sequence of sounds or words: the cadence of a language."

KadenceWP
Kadence WP is part of the larger Stellar WP brand with a suite of products like The Events Calendar and LearnDash Cloud in addition to Kadence Themes and plugins.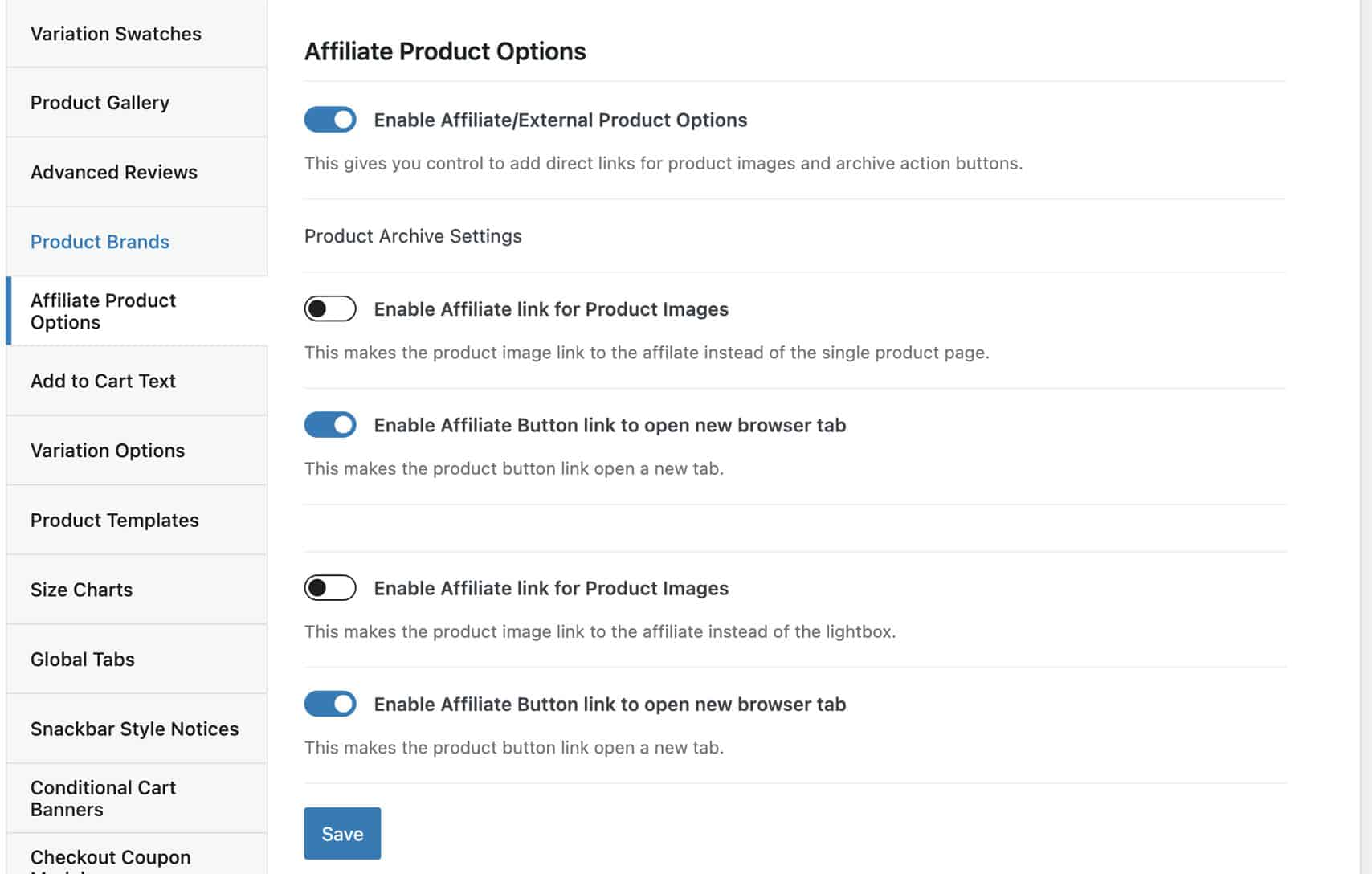 Customize your site with theme settings
For a seamless design, you can "customize" your theme in WordPress to brand and style your site.
Choose your colors
Really, the fun part.
Choose from 12 color palettes or customize with your specific hex codes.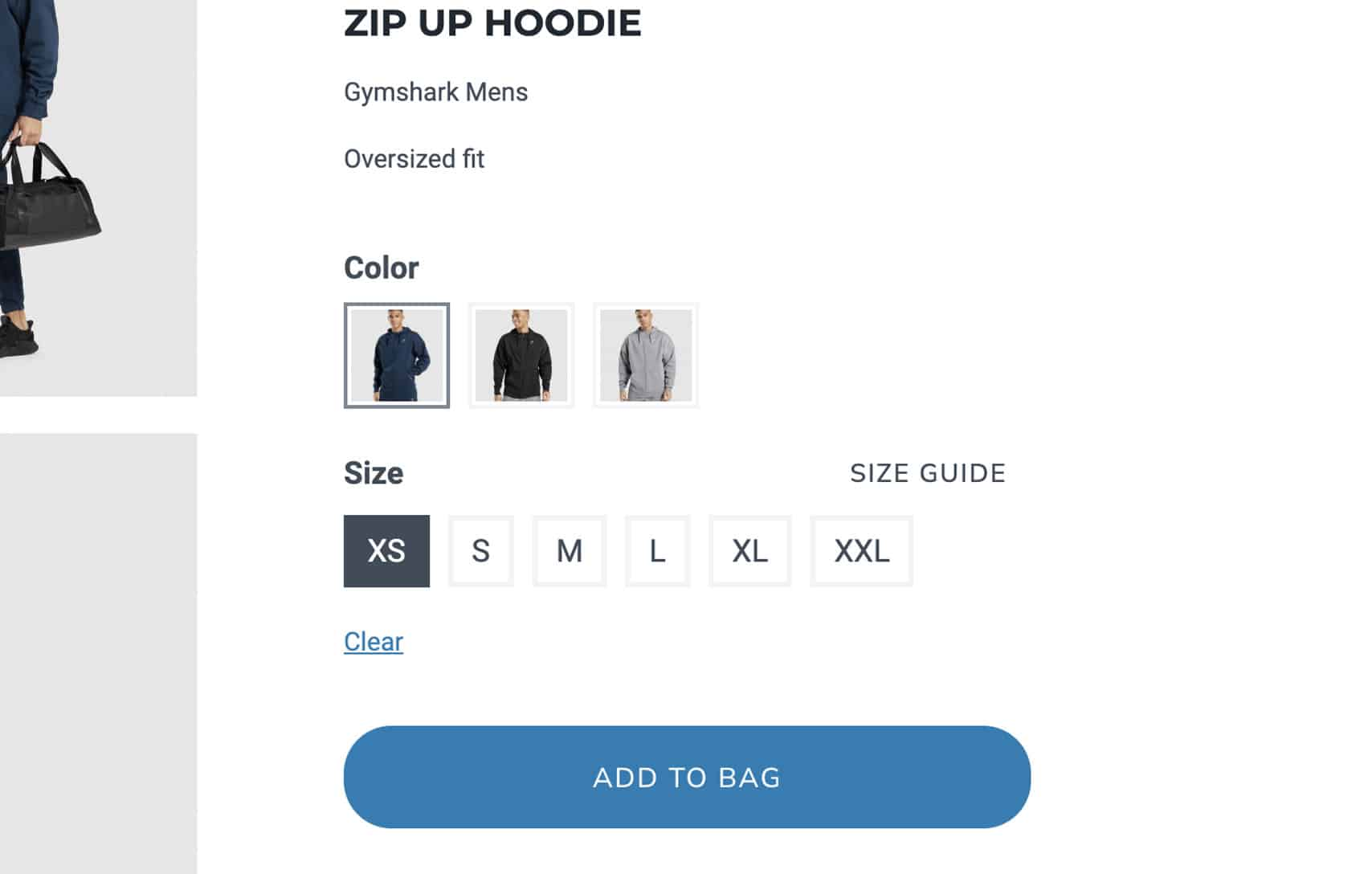 Choose your font
Choose from 12 font families or upload your own.
Customize your header and footer
This can be a real pain with other themes. With the Kadence theme, you can use the drag-and-drop editor and your custom menu options for a clean design and professional look.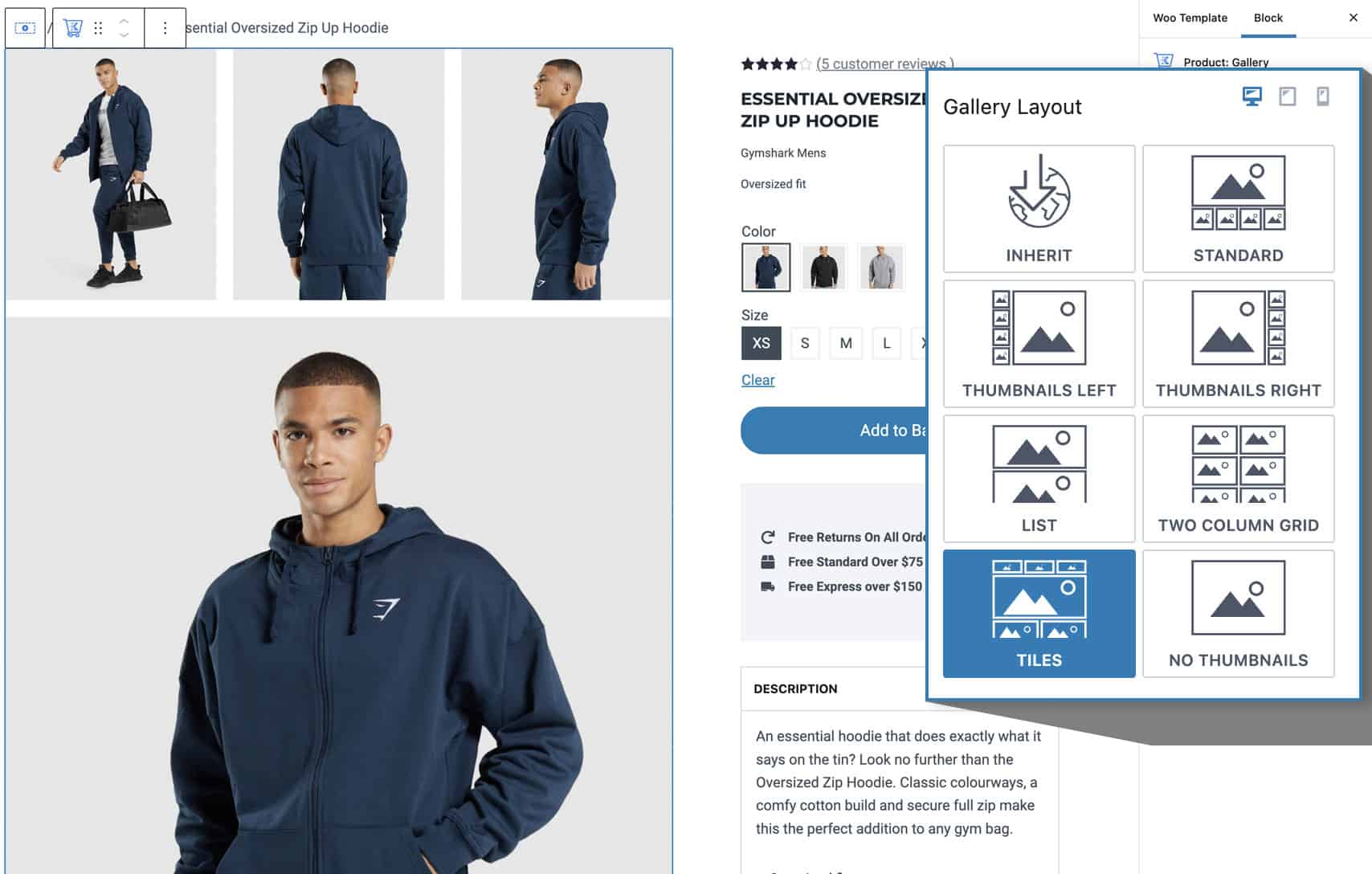 Is it easy to use?
Yup! It's super easy to create your website with the Kadence theme.
Install the free Kadence theme (Appearance- themes)
Install Kadence blocks plugin integration
Install Kadence starter templates
Import your favorite template
Customize and design!
If you purchase pro plugins, you can install by uploading the file as a new plugin.
The differences between these two themes
What's the difference between the free Kadence theme and the pro Kadence theme?
The pro theme will give you access to any of the premium options in the starter template library.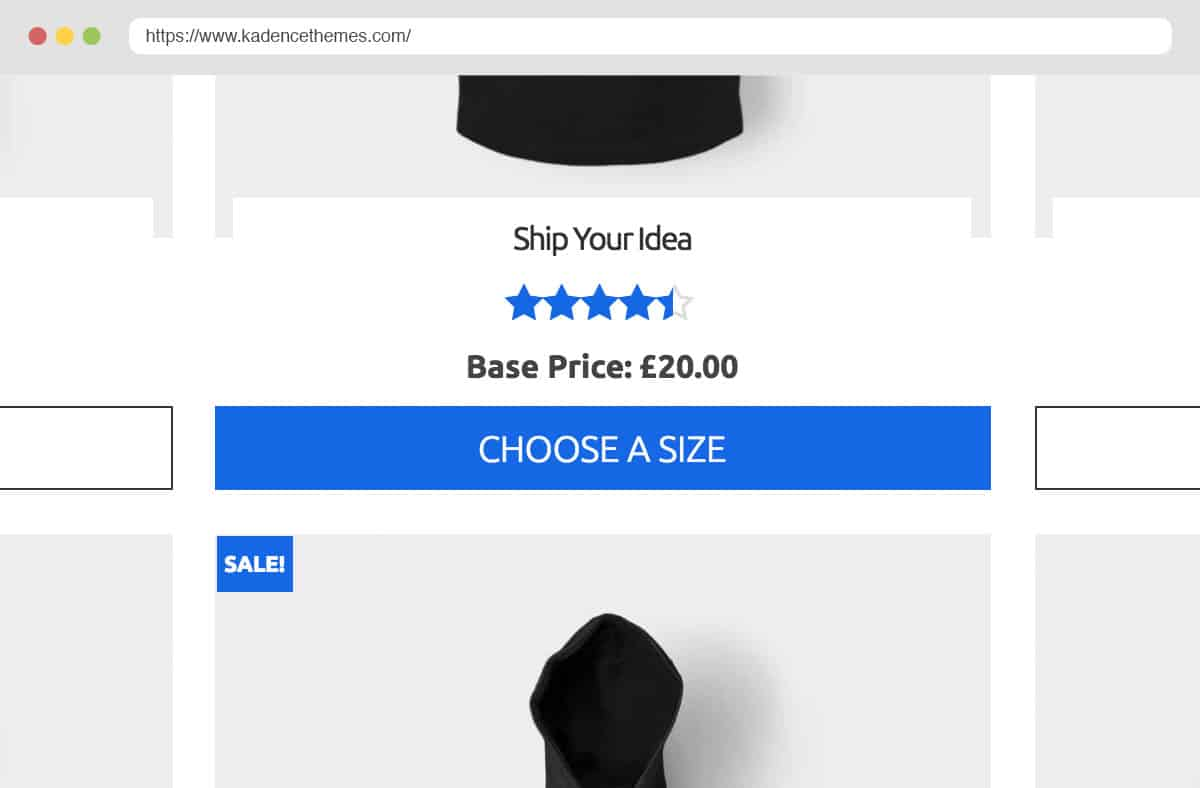 Kadence WordPress themes pro features
Create unlimited pro sites (for you, your friends, or your clients)
Header addons
WooCommerce integration (to sell products)
Ultimate menu
Custom fonts
Header and footer scripts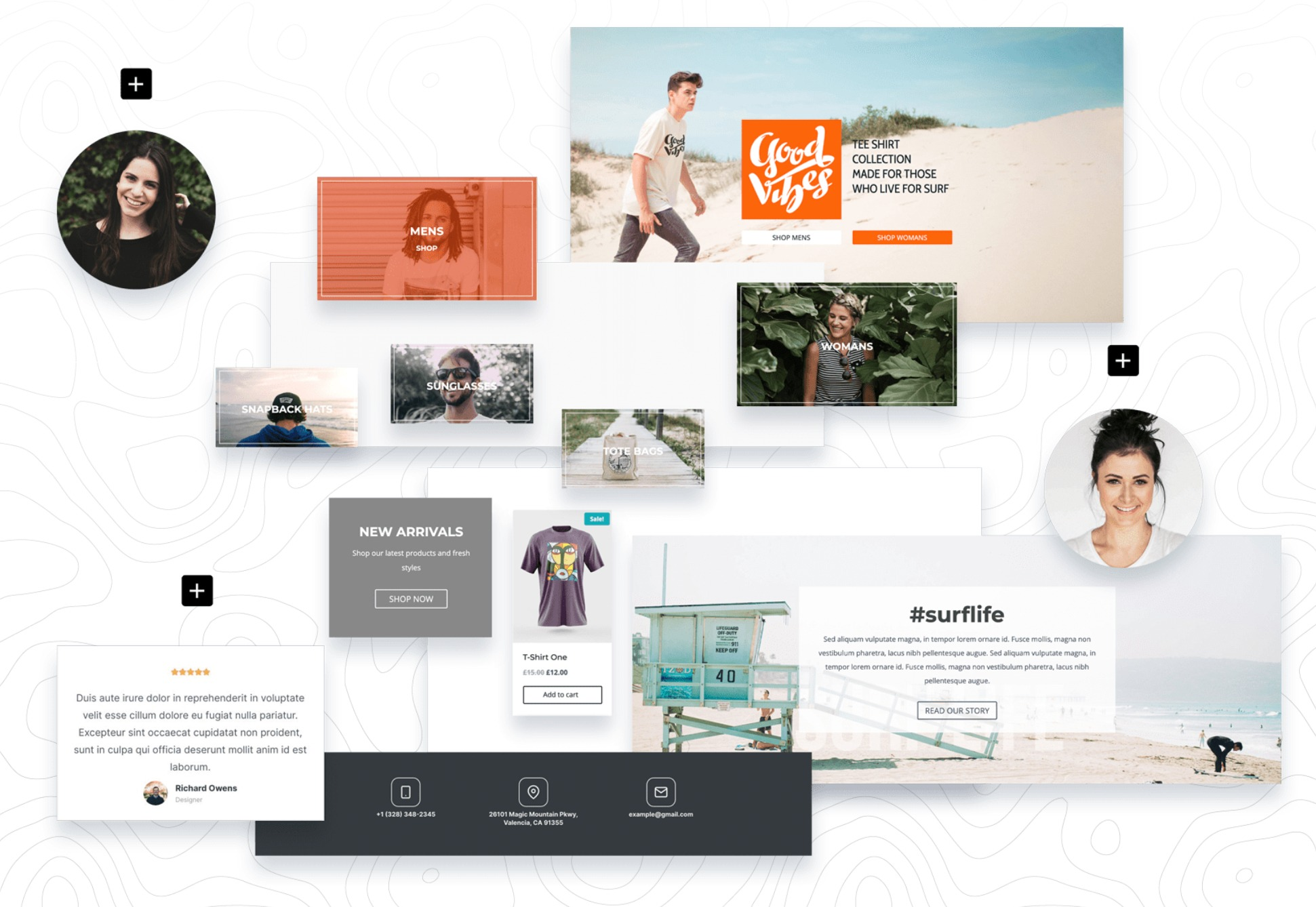 Kadence Theme Pro Bundle
The pro bundle includes all the available Kadence plugins designed to optimize your site and support sales and lead capture.
Kadence theme pro
Kadence blocks pro
Custom fonts
Kadence galleries
WooCommerce shop kit
Child theme builder
Recaptcha
Full library of plugins- new and old
Create your online course with Learndash or Learndash Cloud
Kadence offers built-in support for Learndash so you can host your own online course without the high subscription price of other course-creating sites.
Alternatively, the new Leardash cloud eliminates the extra step of creating your website with a new out-of-the-box solution.
If you hate the thought of building your website and want to start creating and selling your course today, then Learndash cloud is your best bet.
Which theme should I choose for my website or blog?
Choosing the right theme for your website or blog can be a daunting task. From colors and fonts to layouts and features, there's a lot to consider in order to make sure your website truly reflects your brand.
Kadence offers everything you need to create an engaging and professional website, with options such as advanced page builder tools, customizable sections, integrated galleries, and more.
The Kadence theme comes with a range of starter templates that provide you with a foundation on which to build your site.
With fully customizable designs and layouts, these templates are a great way to quickly get your site up and running without compromising on quality.
Loaded with all the features you'll need, they make it easy to create a professional-looking site that complements your brand in no time!
Unique starter templates
Kadence WordPress theme provides users with a feature-rich platform to quickly and easily create a unique business or non-profit website:
eCommerce
Online courses
Business websites
Non-profit and fundraising
Blogs and podcasts
It comes with prebuilt content, starter templates, and dynamic cart features that make it easy to customize the site for your audience.
Additionally, Kadence Blocks and Shop Kit help you get the most out of WooCommerce, while plugins can be used to manage events and receive donations.
You can also monetize their site by building beautiful blog sites or podcast sites with powerful dynamic content and restricted access for members.
Selling access to designs and products with Kadence Cloud
With Kadence Cloud, you can easily monetize your designs via powerful checkout systems and access to a wide variety of design elements.
The platform allows you to generate access keys for yourself and/or share them with your customers. With the help of integration with WooCommerce, you can sync products and gain more control over your store.
Additionally, WooCommerce Software License is a great solution if you are looking to sell subscriptions and give your users access key generation capabilities.
Kadence Cloud lets you create a wide range of products, including eBooks, audio files, software, photos, and more.
You can also use it to generate access keys for digital products such as software licenses or subscription services.
Additionally, you can customize product pages and utilize dynamic design tools to create engaging content for blog posts and other marketing initiatives.
Kadence theme integration: selling tickets with The Events Calendar
Create tickets right from your WordPress dashboard and take advantage of PayPal and Stripe integrations for swift payment processing.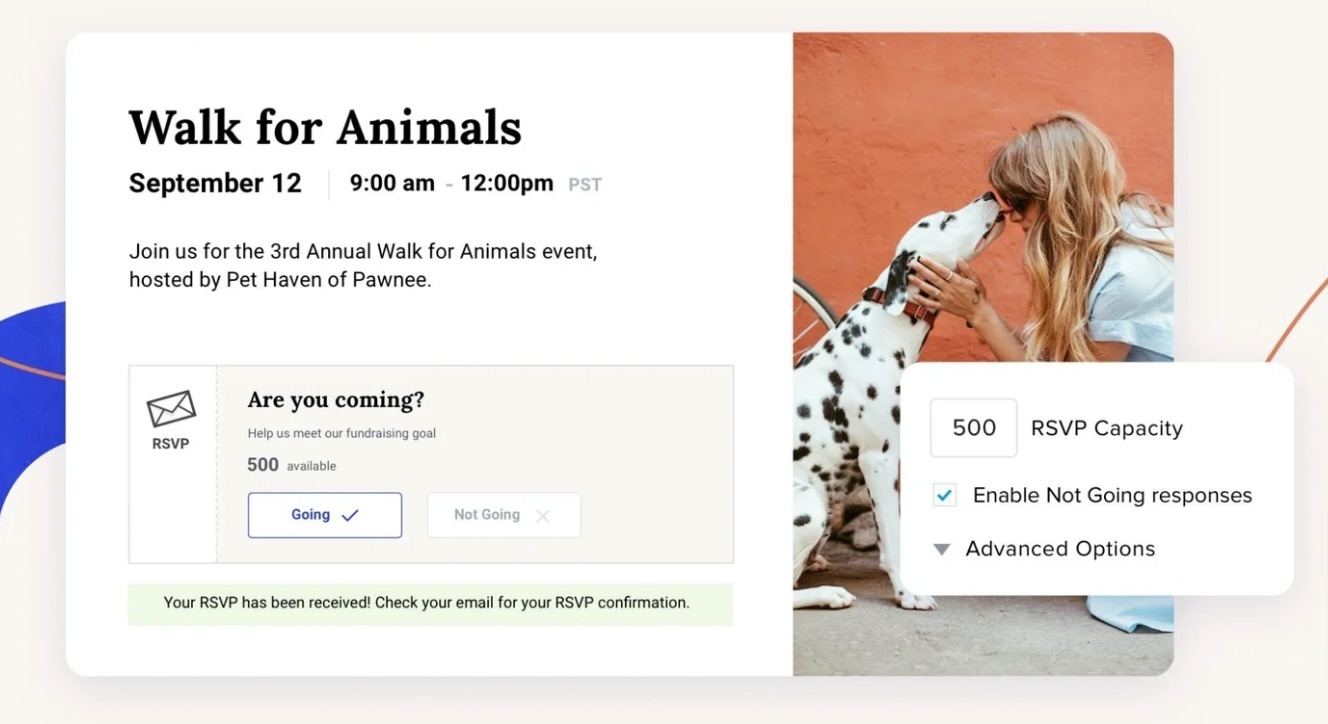 You can easily issue email confirmations upon ticket purchases, set up automated RSVP links, and even enable QR code check-in to streamline the check-in process at the event.
With The Events Calendar, you get all the features you need to manage ticket sales, connect with customers, and maximize profits.
Can I use Elementor with the Kadence theme?
Kadence Blocks is a powerful block collection plugin for both Elementor and Gutenberg editors.
The plugin provides you with simple yet powerful tools that help you customize the look and feel of your site quickly and easily.
With Kadence Blocks in Elementor or Gutenberg, you can create stunning page layouts with custom backgrounds, parallax effects, buttons, galleries, and more.
The blocks integrate neatly into the page builder allowing easy access to re-usable elements like header/footer styles, colors, and typography to give your website a more professional look.
Final thoughts
The Kadence theme for WordPress is an excellent choice for building a modern website.
It is clean, responsive, and packed with amazing features that make creating a professional-looking and functional site a breeze.
With easy-to-use customization options and powerful features like page builder support, you can customize your site to fit your brand, style, or business.
With a perfect balance of style and functionality, Kadence is the ideal choice for businesses or bloggers looking to create an eye-catching and feature-rich website.